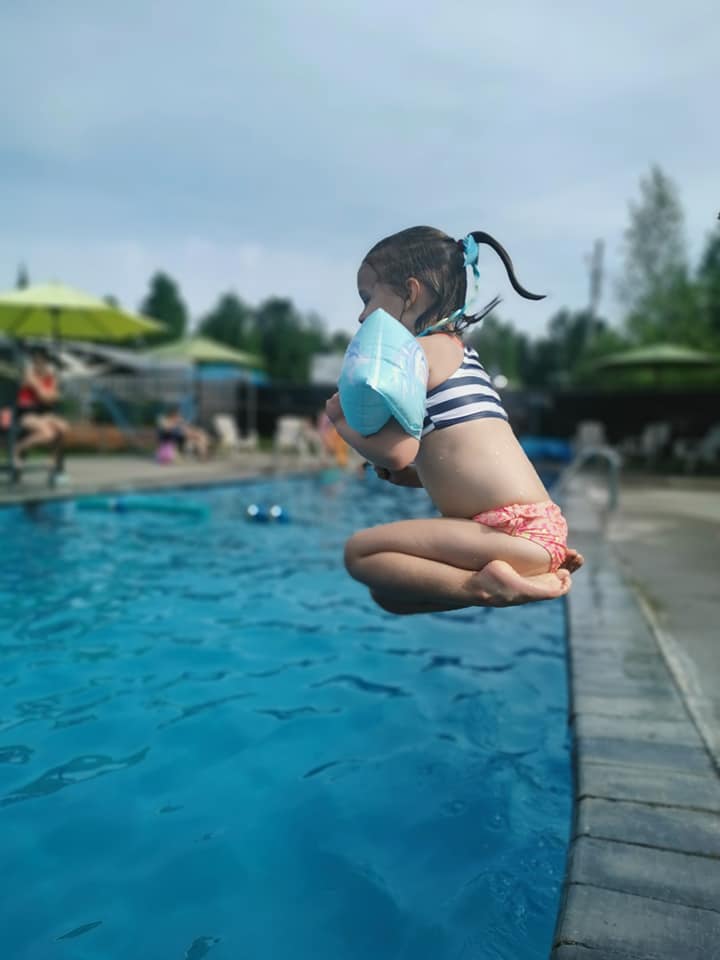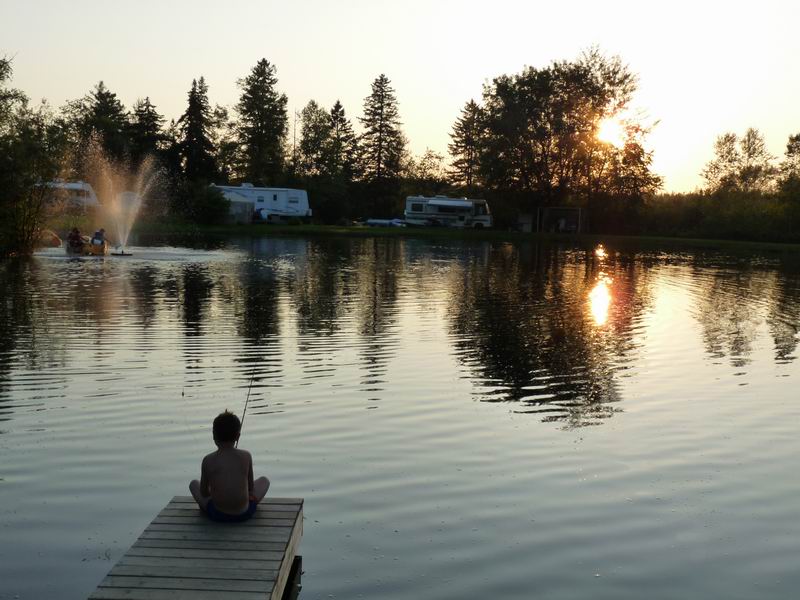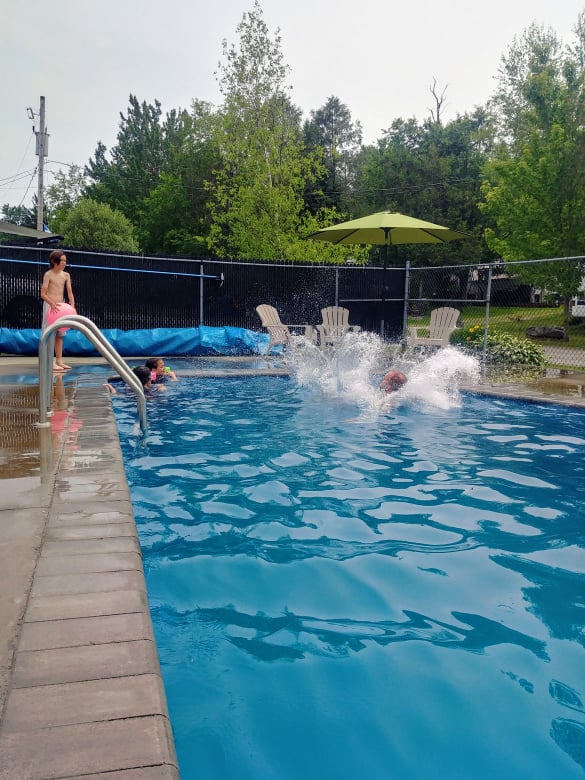 Swimming pool, water games and spa
Come and enjoy a perfect day by the pool or in the water games, both heated, or relax in our spa area (16+*) including a 25-seat pool and a multi-jet spa.
*the spa area is 16 years and older with the exception of family spa Sunday mornings.
Children's park,
beach volleyball
and club house
Your children will not see the time passing in our new pirate ship park (2019) with its many attractions.
Enjoy a game of beach volleyball near the lake, a game of basketball with friends or a petanque competition.
Our club house has a giant 150-inch screen for showing movies, sports matches or karaoke! A Nintendo Switch with multiple games is also available; Will you be our new Mario Kart champion? A billiard table, an air-hockey table, a ping-pong table and an arcade claw machine will also contribute to the success of your evenings.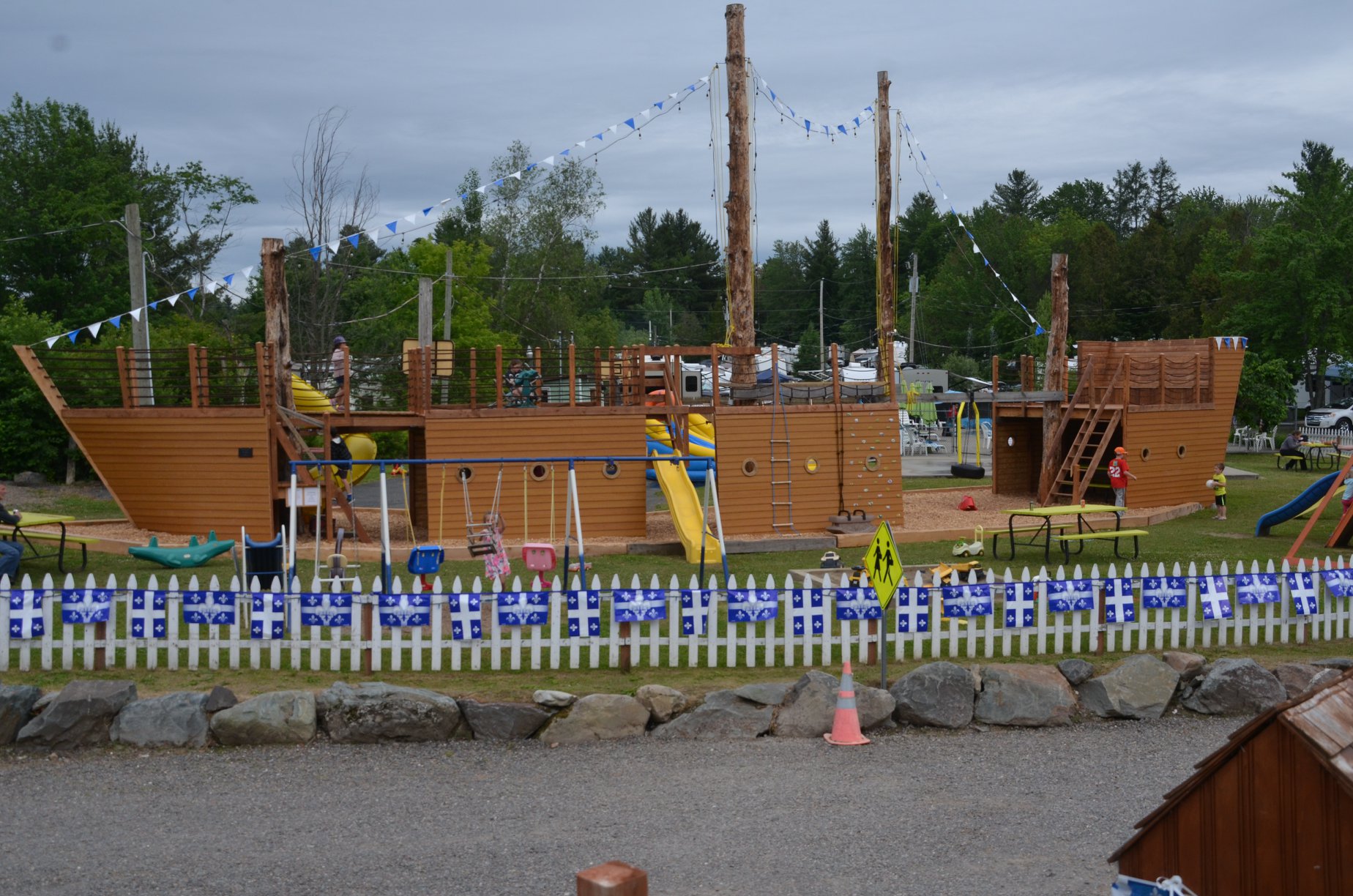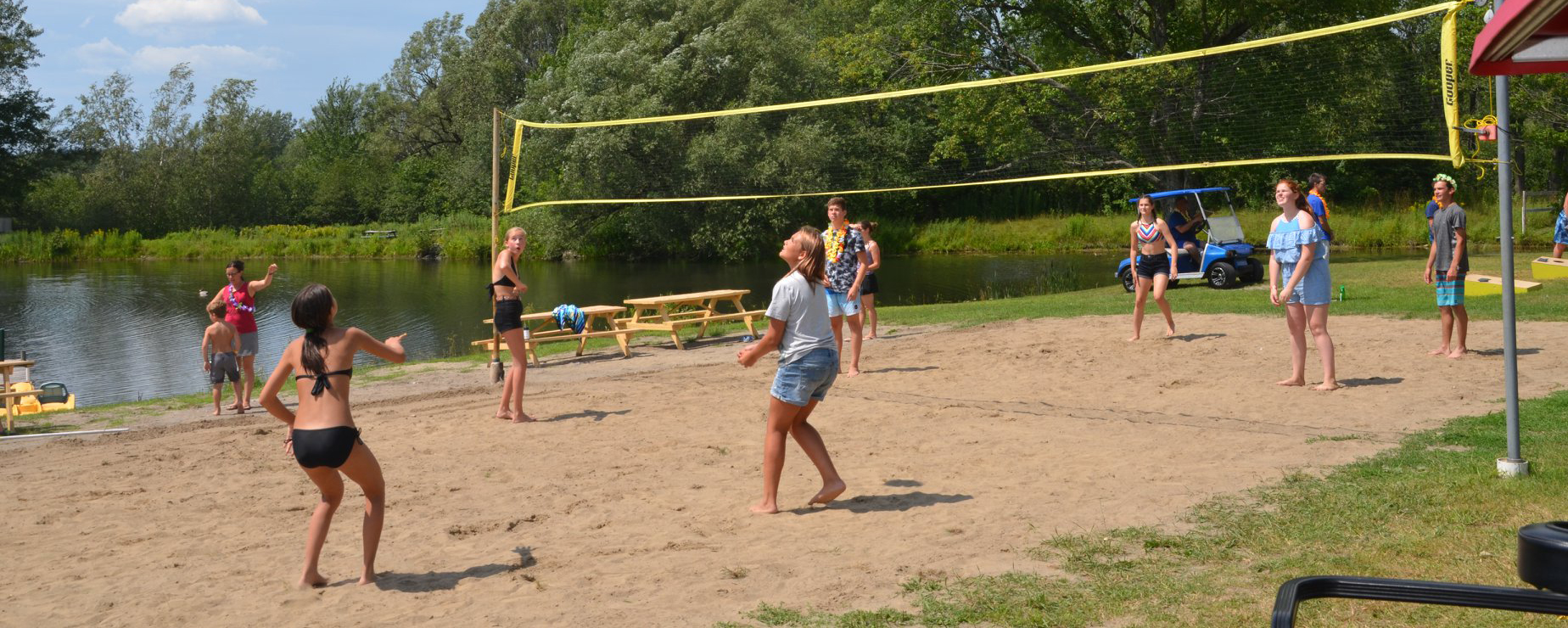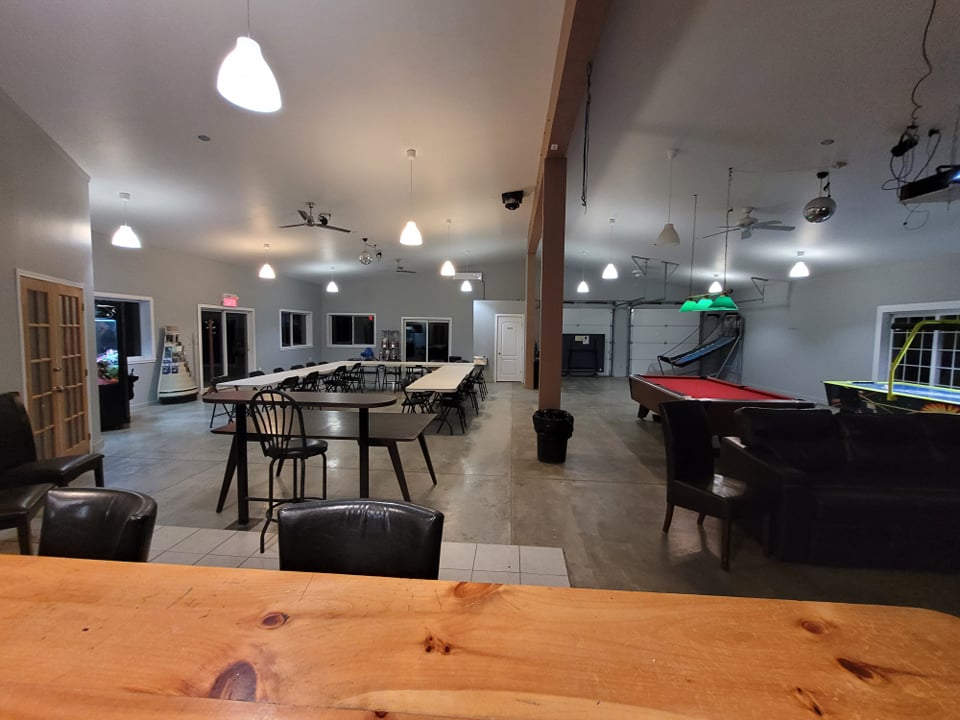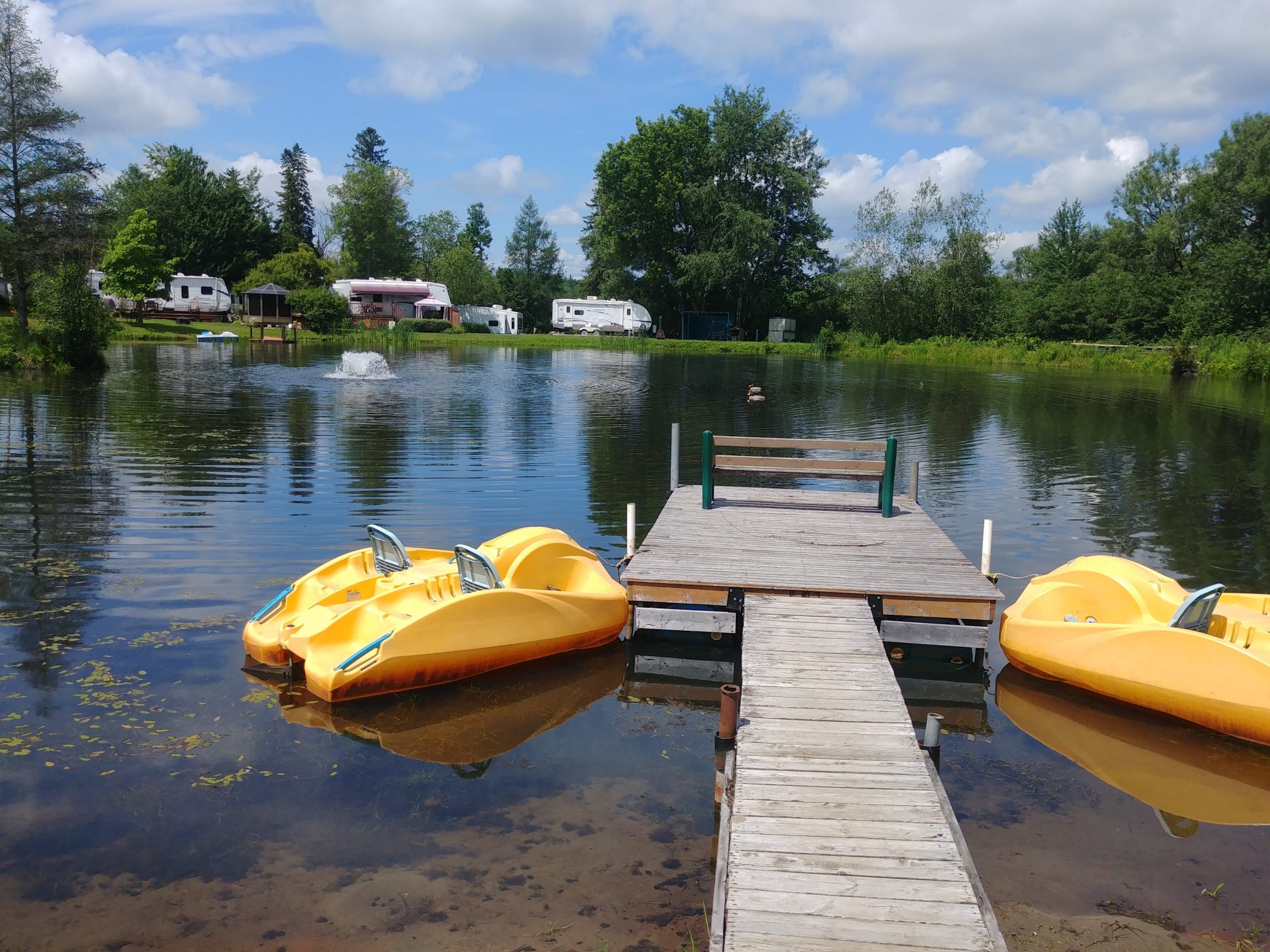 Pedal boat, trout fishing and swimming for doggies
Take a pedal boat ride on our small lake during the day or tease the fish from the dock. We stock the lake with rainbow trout and fishing is permitted (no permit required). We also allow your dog to take a dip on the banks.
Treat yourself with a banana split or a traditional soft ice cream at the Campsite's dairy bar.
New in 2022
Slush machine!