Wine route
The Brome-Missisquoi wine route is the pride of the region. Cradle of Quebec viticulture, take advantage of your stay with us to discover this multisensory experience.
More details: https://www.laroutedesvins.ca/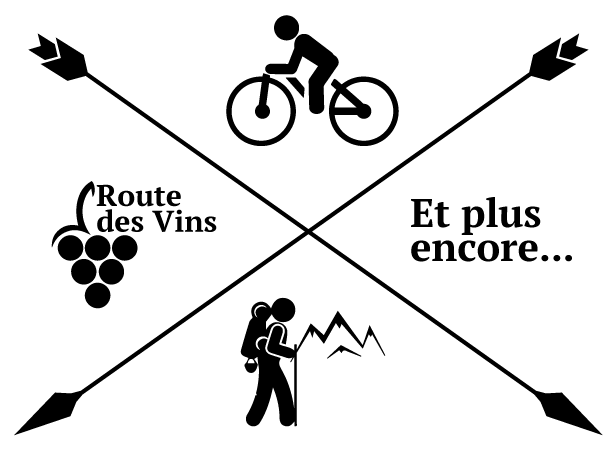 Hikes
Hiking and hiking are major attractions in the Eastern Townships and several sites are located near the campground. Whether you like elevation changes or peaceful hikes, you'll find one nearby. In addition, several trails are accessible year-round!
Here are some examples: https://www.cantonsdelest.com/randonnee
And more…
National Park (SÉPAQ)
We are located about twenty minutes from two national parks; Mont Orford National Park and Yamaska ​​National Park. Both offer an exceptional nature experience, the first offers several mountain activities and the second is known for swimming and its magnificent beach, its nautical activities and fishing. Take advantage of your stay with us to visit them.
Mont Orford:https://www.sepaq.com/pq/mor/
Yamaska:https://www.sepaq.com/pq/yam/index.dot
Douglass BEACH
Your vacation is not a vacation without a day at the beach? Bask on the magnificent Douglass beach, jewel of Lac Brome, which is less than 15 minutes from the campground. Take advantage of your day to visit the village of Knowlton and taste the best lobster rolls at the Knowlton marina.
https://ville.lac-brome.qc.ca/fr/loisirs/plage-douglass/
AQUATIC PARK and mountain activities
Do you know all the attractions of Bromont in summer? By visiting the Aquatic Park, you now have access to these activities at no additional cost: Divertigo, climbing wall, Trampo-bungee, Xperience bike, Disc golf, swings, gondola ride and hiking trails.
https://www.bromontmontagne.com/abonnements-et-billets-parc-aquatique/
Granby Zoo
Less than 25 minutes by car is one of the most important zoological parks in Quebec and Canada in terms of the number of species presented.
https://zoodegranby.com/fr/